Delegate Grammer Pushes Bill for Foreclosure Reform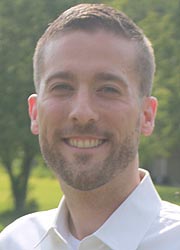 Delegate Robin Grammer of Baltimore County (District 6) has re-introduced House Bill 220 to address the vacant house epidemic in Baltimore County. These vacant homes have led to a multitude of community issues as they lead to high grass, property neglect, and dumping that decrease surrounding property values. They also become vulnerable to squatters, drug dealers, and other criminals who target these properties. 
The issue stems from foreclosure law changes that occurred between 2008 and 2012 that have left community leaders and elected officials with no legal recourse to take action on a vacant and abandoned property for sometimes three or more years.
HB 220 addresses these issues by requiring Baltimore County to issue on request of a secured party a certificate of vacancy or a certificate of property unfit for human habitation for purposes of filing an order to docket or complaint to foreclose on residential property; and requiring that a certificate be issued or denied in Baltimore County within 14 days after the date of the request for the certificate.
Last week, the Baltimore County Delegation voted unanimously to pass the bill. Last year, the bill passed the House of Delegates, but died in the Senate. The bill will be heard in Environment and Transportation full committee on March 10th at 1 PM. If you are interested in testifying on this bill you can contact Delegate Grammer's office at robin.grammer@house.state.md.us
Spread the Word!
Sign in
if you'd like new recruits to be credited to you.