House Democrats Kill Common Sense Amendments in Paid Sick Leave Debate
This week, Republican Delegates fought to apply common-sense amendments to the paid sick leave proposal being debated in the General Assembly. Specifically, members fought for Maryland's small businesses and their employees.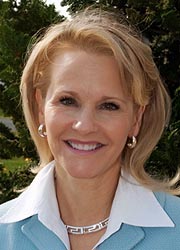 Delegate Kathy Afzali (District 4, Frederick County) offered an amendment that would provide a $20,000 tax incentive for employers with 14 or less employees, if they provide paid sick leave. Currently the bill only provides unpaid sick leave for those employers in Maryland's smallest businesses.
"I have been on both sides of the employment relationship, both as an employer and an employee," said Delegate Afzali. "But there are employers and employees that are left out of this bill. I am proposing an amendment that would actually cover all employees and employers in the state. This common-sense amendment would provide a tax incentive for employers who have 14 or less employees, if they offer paid sick leave. This amendment is about compassion and not about the pocket book."
Delegate Joe Cluster (District 8, Baltimore County) offered an amendment that would make the bill apply only to business of 50 or more employees. This is the threshold by which the federal government defines small businesses. "The small businesses in our state do not have a large enough employee pool to pull in other employees when others call out," said Delegate Cluster. "The Federal Government has repeatedly defined what a small business is, and we need to make an effort to protect the truly small businesses in our state. It is simply common sense to apply the definition the federal government has already established."
Delegate Sid Saab (District 33, Anne Arundel County), a small business owner himself, supported the Afzali amendment saying "this bill is supposed to help the most vulnerable people in the state, but it leaves out those who work for the smallest businesses in our state. Common sense would dictate that we support this amendment" The amendment was rejected, mostly on party lines, by a vote of 52-87.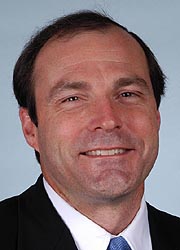 Delegate Herb McMillan (District 30A, Anne Arundel County) offered an amendment that would replace the bill with Governor Hogan's common-sense paid sick leave proposal. The Governor's proposal is fair, flexible, and consistent approach that benefits employees while also protecting job creators, and includes tax incentives as recommended by the Augustine Commission. This amendment was also rejected.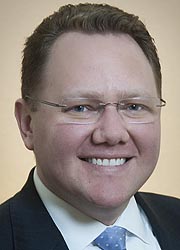 "The General Assembly makes it too expensive to do business in this state", said House Minority Leader Nic Kipke. If we're going to move forward with mandating paid sick leave in this state, we must do so in a common-sense way. Small businesses in our states are struggling to keep their lights on with all that the General Assembly piles on them. Operating businesses in Maryland is a risky investment, and entrepreneurs frequently look elsewhere because of initiatives just like these."
Spread the Word!
Sign in
if you'd like new recruits to be credited to you.